Here in the Department, we aim to raise the profile of Computer Science and inspire young people to think about a career in technology.
We are involved in a variety of activities designed to educate, engage and excite the wider community, and are committed to increasing diversity through activities created to broaden participation.
Forthcoming Events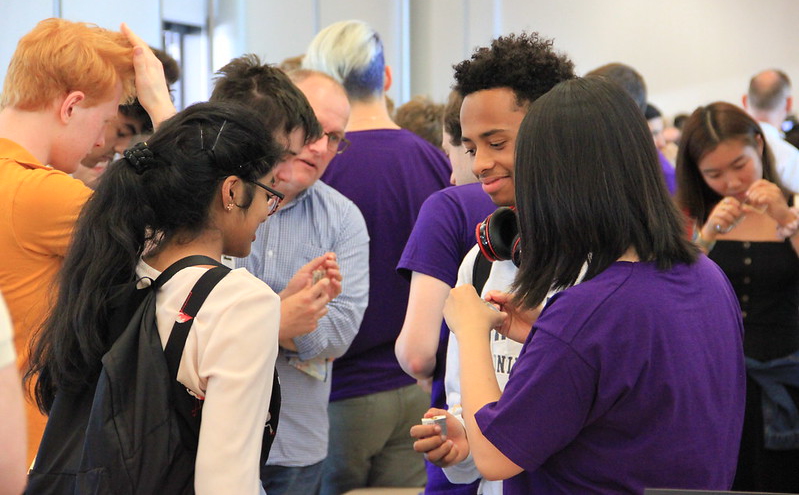 We take part in the annual University Open Days in July and September, where would-be undergraduates can find out what it's like to study here.
The July Open Days will run 6 and 7 July 2023. 
And the September Open Days will also run in 2023.  Date tbc.
The Open Days are aimed at prospective applicants in Year 12 (or equivalent) and prospective mature applicants (aged 21 or over), together with any parents or supporters. For those interested in studying Computer Science, we offer an admissions talk, a sample lecture, and the chance to ask questions about studying here. The Virtual Open Days also offer participants the opportunities to visit departments and colleges virtually and find out about student life and finance. It is essential to register in advance to attend.
Oxbridge Student Conferences
The Department takes part in the Oxbridge Student Conferences in spring each year. These conferences are effectively Open Days on the road, where experienced admissions staff, subject specialists and current students from the universities of Oxford and Cambridge visit venues around the UK. The events are aimed at Year 12 students (or equivalent) who are studying for their A Levels or IB.
College open days and other events are offered throughout the year and will give you the opportunity to get a sense of what College life is like and to pick up a range of useful information. Please check individual college websites for details of their open days, subject webinars, etc.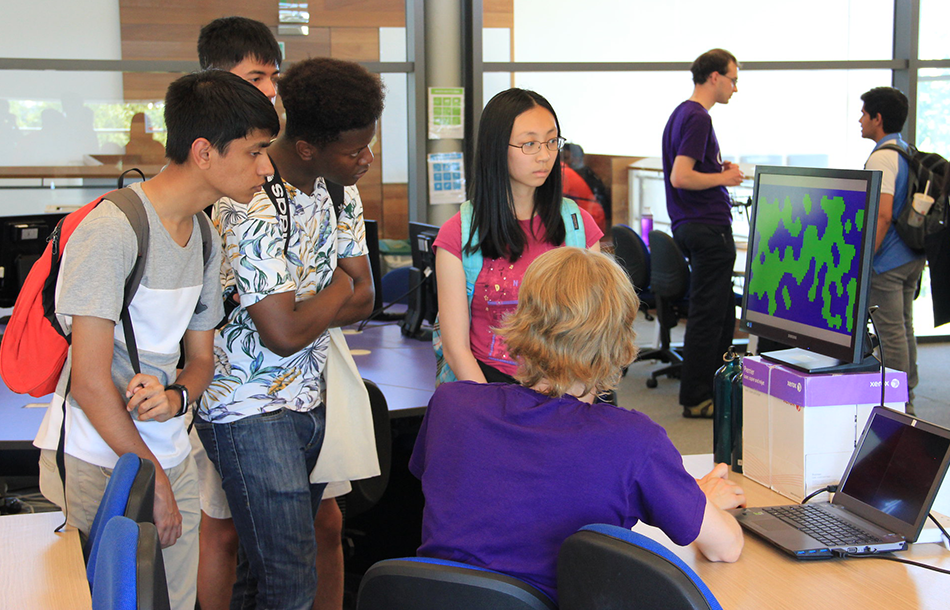 Sutton Trust Summer School 2023
The Department will take part in the Sutton Trust Summer School in August 2023. The Summer School will run from 14-18 August, offering a mix of lectures and online practical work. Students will be given experience of a Computer Science supervision and, we hope, a Q&A session with some students. 
Postgraduate Open Day
Postgraduate Open Days usually take place annually at the start of November. The 2021 Postgraduate Open Day will take place in November 2021, and bookings will open in August 2021. Further details will be posted on our Admissions website in due course.
Outreach in the Department
Outreach activities are formally recognised in the Department by the Wiseman Award Scheme for individuals who make a commendable contribution to the work of the Department. Outreach and Departmental contribution also contribute highly in the criteria for promotion to Senior Research Associate and in the Senior Academic Promotions Award Scheme.
Contact details
If you have any questions about our outreach and public engagement activities please contact us at outreach@cst.cam.ac.uk.