Submitted by Rachel Gardner on Wed, 11/05/2022 - 16:41
---
The results from the latest Research Excellence Framework (REF) - a major UK exercise to assess the quality of research at our universities - are published today.
94% of Cambridge's overall submission within the Computer Science and Informatics Unit of Assessment – i.e. this Department – has been rated as 'world leading' or 'internationally excellent', demonstrating the quality of the research undertaken here.
The REF is the system for assessing the quality of research in UK higher education institutions and is undertaken by the four UK higher education funding bodies: Research England, the Scottish Funding Council, the Higher Education Funding Council for Wales, and the Department for the Economy, Northern Ireland.
73% of Cambridge's submission within Computer Science and Informatics was awarded the highest rating of 4* overall, meaning 'world-leading'. This is a very significant increase from 48% in 2014.
The Department of Computer Science and Technology returned 81 academics to the REF, an increase of 26 compared to the previous exercise in 2014.
Within the Computer Science and Informatics unit of assessment, 73% of Cambridge's submission was awarded the highest rating of 4* overall, meaning 'world-leading'. This is a very significant increase from 48% in 2014.
A further 21% of our submission was rated 3* overall (internationally excellent).
The average weighted score – the 'grade point average' – for Computer Science has risen to 3.59 from 3.36 in 2014.
Among the data submitted by universities and other institutions to the REF are case studies that describe the impact of their research – where they have made a difference to society, health, the economy, for example.
Six of our seven impact case studies received the highest rating of 4*. But we were very disappointed to learn that one impact case study has been disallowed (or 'unclassified', as it is termed). This has had an impact on our overall rankings.
We have not been informed by Research England which case study this is and we are seeking clarification.
We are particularly pleased that all aspects of our research environment were rated 4*, or 'world-leading'. This is a great improvement since the last REF exercise in 2014 when 45% of the submission for the quality of our research environment was rated 4* and 55% was rated 3*. 
This result reflects a great deal of hard work within this Department to make it an outstanding place for researchers. This has included increasing the amount of career development support we offer PhD students and postgraduate researchers, and putting a particular focus on equality and diversity in the Department.
We are very keen to attract more staff and students from non-traditional backgrounds and are very pleased, for example, to have attracted the support of DeepMind in funding more places here for female and black postgraduate students.
Professor Ann Copestake, Head of Department, says: "We're delighted that so much of our submission has been rated as world-leading or internationally excellent. This is a great tribute to the quality of the research undertaken here – and indeed to the hard work of all the staff across our Department.
"We'd also like acknowledge the significant role that our external partners and collaborators play in this. A great deal of our research crosses traditional boundaries between disciplines, and moves between industry and academia. The support of major industrial, government and third sector bodies who have generously shared their expertise and made research tools and facilities available as well as providing finance, has been invaluable."
Professor Anne Ferguson-Smith, Pro-Vice-Chancellor for Research, adds: "I would like to congratulate and thank everyone who has taken part in this year's REF for all their hard work, which we believe has paid off in these results. What we see today is not just the excellence of Cambridge research, but also the breadth of its impact, with researchers across many disciplines bringing a fresh perspective on how we tackle major problems facing our world today."
For the purpose of the REF, each academic discipline is assigned to one of 30 out of a possible 34 units of assessment such as Clinical Medicine, Chemistry, Business and Management Studies and Philosophy. Each unit is judged by three criteria – outputs (such as publications, performances, and exhibitions), their impact, and the environment that supports research.
Global research
Cambridge University research spans all seven continents, covering more than 100 countries, from the Arctic to Zambia. Cambridge researchers partner with organisations in these countries to ensure that our collaborations address local needs and benefit those communities most in need.
The gift of identity - transforming lives with iris recognition technology
Technology developed here that recognises people's unique iris patterns is giving a means of identification to millions of individuals across the globe.
An algorithm designed by Professor John Daugman (Professor of Computer Vision and Pattern Recognition here) is the basis of all publicly-deployed iris recognition systems across the world.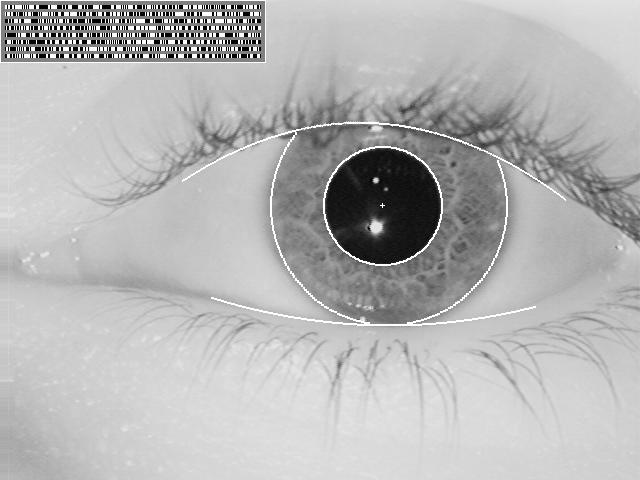 Around 1.5 billion people have been enrolled onto iris pattern databases. Iris recognition technology has improved access to previously inaccessible benefits and services through biometric national identity programmes.
The technology has made aid and food distribution to refugees fairer, faster and more efficient. It has also increased the accuracy and security of access and registration systems at hospitals, airports and schools.
"The striking thing about an iris pattern is that it contains a great deal of randomness, making each one very unique," says Daugman. The idea that the iris might be used like a fingerprint goes back to 1949 when a British ophthalmologist named J H Doggart noted what an incredibly rich and complex pattern the iris reveals.
"I would describe it in terms of entropy – which is a fundamental concept from information theory that measures the amount of randomness in a set of patterns," he adds. "I realised that iris patterns have a massive amount of entropy, which enables a globally unique signature to be encoded from each one.
Computer vision initially focused on predictable objects with simple geometries, like manufactured parts. The key breakthrough in my iris recognition algorithms was to regard randomness not as noise, but rather as the key to the solution."
Building on this idea, Daugman went on to develop a set of algorithms called IrisCode which provided an automatic and rapid method for determining a person's identity – including refugees who now have a form of identification that gives them and their families access to the correct supply of food from the World Food Programme... Read more about this work, and about the global impact of Cambridge research, here.