Submitted by Rachel Gardner on Wed, 11/11/2020 - 10:09
---
A computer science researcher helping deploy technology to make a difference in East Africa; a platform that helps companies easily build web apps entirely in Python; research that alerted Apple and Google to a key privacy vulnerability in their smartphones; and a company whose technology makes it simple to connect any display to any computer: these are the winners of our Hall of Fame Awards 2020.
We had originally planned to present the awards in April at the annual dinner of The Cambridge Ring – the Department's alumni association. But the coronavirus pandemic disrupted this plan so the awards have been being presented virtually as you can see in the video above. 
The Hall of Fame is the group of companies set up by students, staff and alumni of this Department.  There are currently almost 300 companies in the Hall of Fame "and we are very proud of this," says Cambridge Ring coordinator Quentin Stafford-Fraser, "because it is an indication of the impact that our – really quite young – Department has on the computing industry, the whole world of technology, and on the Cambridge industry scene."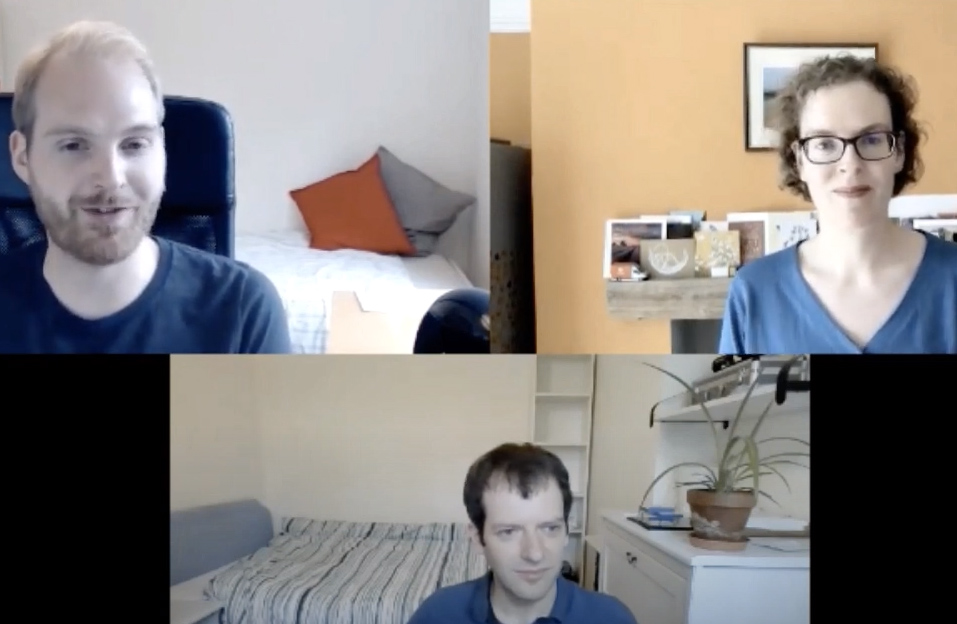 The awards are given in four categories:
the company of the year;
the product of the year;
the publication of the year (from among those produced by members of the Department);
and the Better Future Award – which is intended to recognise those who have made significant contributions to humanity through technology.
The Product of the Year Award was presented to Anvil (pictured above, right) – a platform for building web apps using the programming language Python. Anvil was the brainchild of Meredydd Luff (now Anvil CEO) and Ian Davies (now COO) who met each other while studying for their PhD degrees here in the Department. Frustrated by what Meredydd describes as "the massive hairball of complexity in [building] web apps", they collaborated on a platform to build apps with a simple drag-and-drop interface.
They posted the idea on the social media platform Redditt in 2016 and were uncertain what kind of response they would receive. "In fact, the world bit our hand off," Meredydd recalls in the presentation video, "and that was when we went, 'Oh, okay, so this is a real thing'."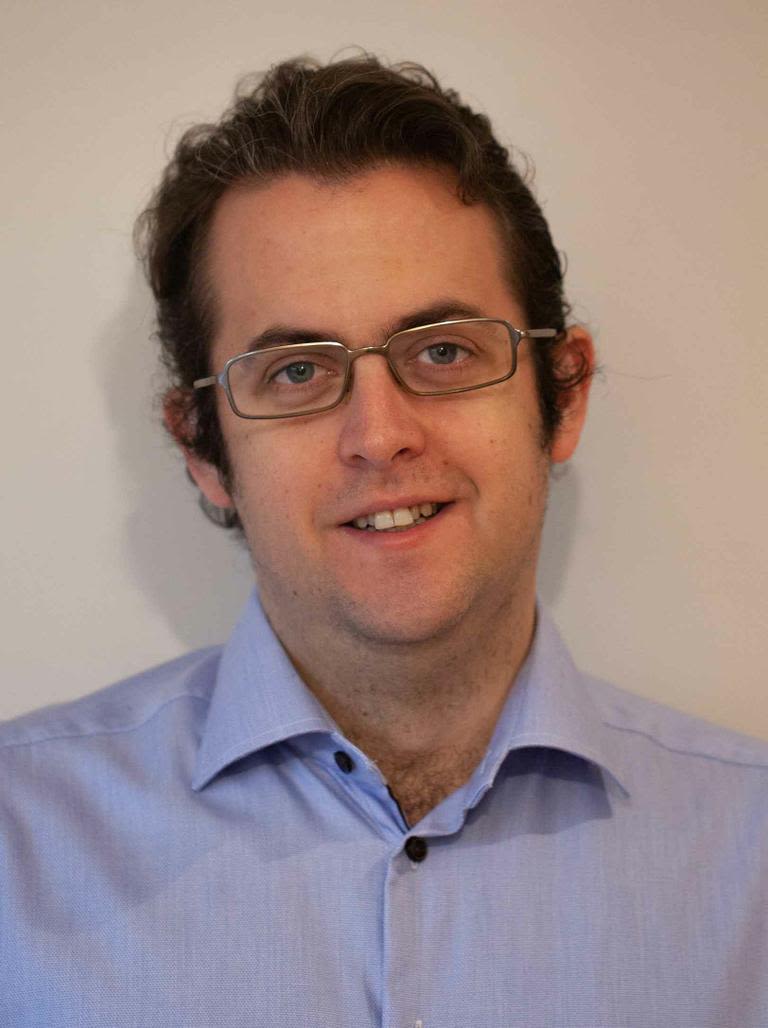 He adds: "Since then, we've had approaches from everyone from tiny start-ups whose staff are not at all experienced in building web apps to companies who are so large, we couldn't possibly name them in this video!"
The Better Future Award was presented to researcher Luke Church (pictured right) for his work with the Africa's Voices Foundation, a not-for-profit organisation. Based in Kenya, it convenes digital media spaces for inclusive discussions where citizens in East Africa can exchange views with each other on key concerns and be heard by decision-makers.
Luke is an Affiliated Lecturer here on Further Human Computer Interaction and his current work involves designing systems of computers and people for integrating intelligence. Of his work with Africa's Voices he says, "I saw that there were opportunities there for deploying technology to make a difference."
Among other projects, Africa's Voices uses radio programmes for discussions on important health and gender-related topics and listeners can text into these programmes. Luke has helped with the building of systems to analyse the thousands of these messages – often in languages that have very little research in natural language processing – and use the analysis to inform policymakers, governments and NGOs.
Publication of the Year: SensorID: Sensor Calibration Fingerprinting for Smartphones Jiexin Zhang, Alastair R Beresford, Ian Sheret.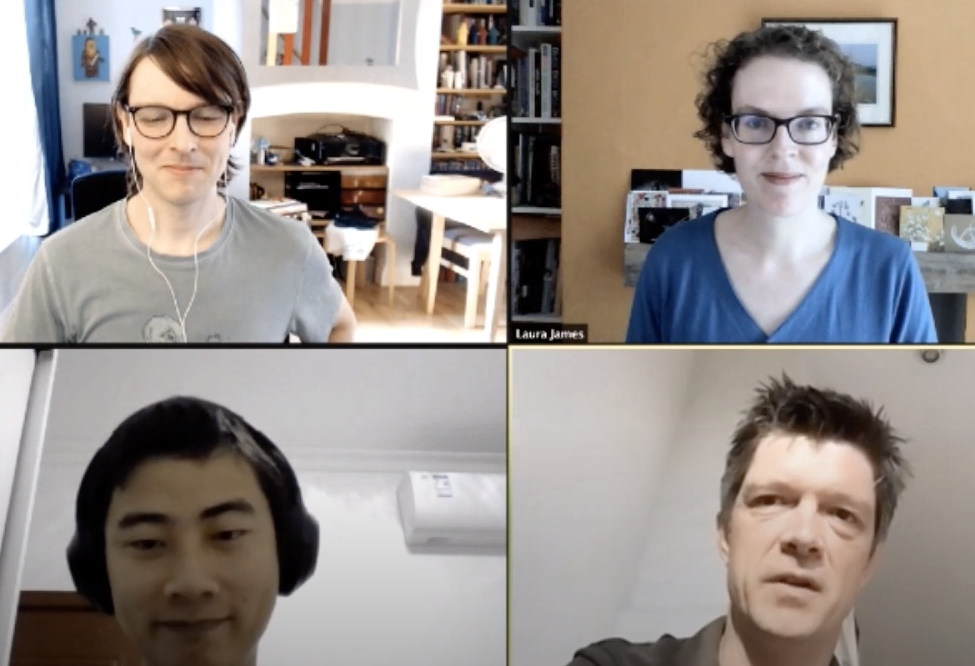 This paper was the result of several years' work that started when Professor Alastair Beresford introduced Ian Sheret (then a postdoc here) to PhD student Stan Jiexin Zhang. Together they developed an approach, Stan explains, "to uncover the factory calibration parameters of smartphone sensors by studying their outputs." When they did so, they found that these calibration parameters are quite unique and that for iOS devices, "could be used to form a globally unique fingerprint that takes less than one second to generate, does not change over time, and can be used to track users."
This meant that data gathered from smartphone sensors could be used to construct a fingerprint that – without users knowing or giving their consent – could track them as they browsed the web and moved between apps on their phones.
Stan adds: "Because of the privacy implications, we reported the vulnerability to both Apple and Google and they both fixed it recently."
Company of the Year: DisplayLink. Since the award winners were selected, DisplayLink was acquired by Synaptics in one of the largest exits for the Cambridge Tech Cluster this year.
Founded in 2003, the company makes software and hardware that allows efficient transmission of display graphics over general purpose networks such as USB or wifi. This allows much more flexible configuration of a display set-up than traditional video cabling, making them a well-deserving winner of Company of the Year.