Submitted by Rachel Gardner on Mon, 31/01/2022 - 00:00
---
An Education Research Showcase in January 2022 highlighted some of the education projects we're undertaking here – including building chatbots that can help people who are learning a second language, and looking at ways to make the teaching of computing more culturally responsive.
The event, comprising a series of lightning talks by early-career researchers in this Department, also highlighted the use of online platforms to support the teaching and learning of Physics at Secondary School.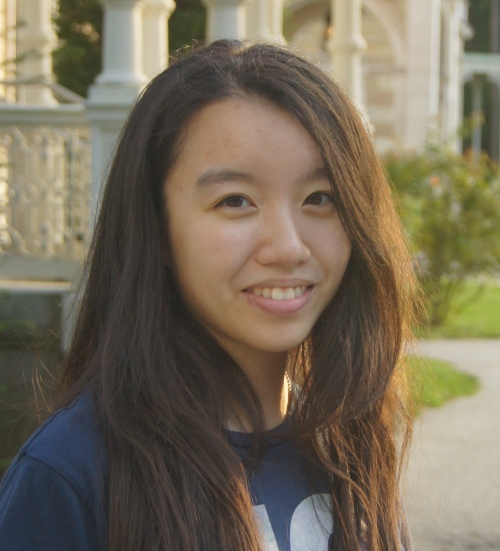 The Education Research Showcase, on Thursday 27 January 2022, was recorded and can be watched above:
At 06:25 Building chatbots for second language learning: Gladys Tyen
At 19:47 Embedding the deliberate practice framework in a machine learning paradigm to improve learning outcomes: Dr Ahmed Zaidi 
At 36:03 Online platforms for Physics teaching at upper Secondary School: Dr Andrea Franceschini 
At 51:33 Culturally Responsive Computing Teaching: Dr Polly Card 
Gladys Tyen (pictured right) is a PhD candidate in the Natural Language and Information Processing Research Group, funded by the ALTA Institute (the Cambridge Institute of Automated Language Teaching and Assessment). She obtained both her MPhil in Computer Science and Bachelor of Arts in Linguistics at the University of Cambridge. She currently works on language learning technologies related to natural language generation and linguistic complexity.
In her talk, she showed how state-of-the-art chatbots can be used as a tool for second language learning. While chatbots cannot replace language teachers entirely, they can act as conversational partners so that learners can practise their second language at any time they wish, and without fear of judgement. This technology can augment traditional classroom teaching and provide learners with a more personalised, cost-effective learning experience.
Dr Ahmed Zaidi (pictured left) is a postdoctoral researcher here. He is a research associate at the ALTA Institute where he investigates the role of machine learning in education. He is particularly interested in personalised instructional sequencing and bridging machine learning, cognitive psychology, linguistics and educational domains. 
Ahmed talks about how, in order to build teaching machines, we must first define ideal teaching practices. "One approach to doing this is to observe the learning journeys of experts and how they came to be exceptional in their domains. Prof Anders Ericsson dedicated his career to understanding the science of expertise and he argued that deliberate practice was the key to exceptional skill acquisition. In this talk, I discuss deliberate practice and how we can embed it in a machine learning paradigm to improve learning outcomes."
Dr Andrea Franceschini is a computer scientist interested in the intersection between interactive technologies, art, and education. After a PhD in educational music technology, he went on to help school children learn maths and physics on the online Isaac Physics platform, and boolean logic on the online Isaac Computer Science platform, among other things. Andrea is currently interested in education through ludic games and interactive experiences.
Dr Polly Card is a Research Associate here. As part of the Raspberry Pi Computing Education Research Centre, she is working on a project that explores culturally-responsive computing teaching. The aim is to improve the experience and outcomes of those from groups who are typically underrepresented in computing qualifications and careers - such as females and those from minority ethnic groups and low-income backgrounds. It will also focus on ways of supporting teachers - who are crucial to this endeavour - both to implement culturally responsive computing teaching and learning, and to reflect on their own beliefs and motivation.