We are excited to announce the launch of the Computer Science photography competition.
Have you got an exciting project, a great team, or a special research environment? We'd love to see your photos!
We're looking for the best images capturing the world of computer science research. The competition is open to all Department students, staff and alumni.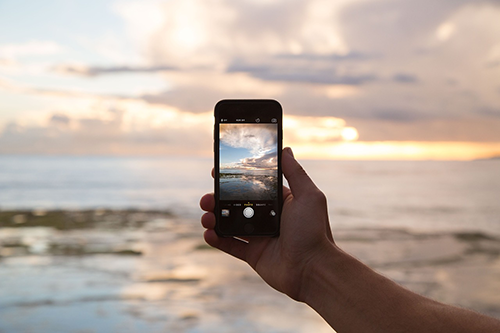 Enter the competition for a chance to win these prizes:
1st prize - £150
2nd prize - £100
3rd prize - £50
The deadline for entries is Sunday 15th December 2019.
How can I enter?
Please email your photos to photo-competition@cst.cam.ac.uk. You may need to send one photo per email due to size limits.
The entrant must also provide a description of the photo, detailing what it shows, giving the story behind the image, and who's involved. If your photo features other people, please check with them and confirm in your email submission that they have agreed to their photo being used for this competition.
What can my image(s) be of?
We're interested in anything and everything to do with computer science.
Here are a few ideas:
close-ups of your work
group or team photos
projects (including photos of you or others working on a project)
robots
the Lab
a different research environment
computer simulation
lecture theatre
...or anything else that shows computer science!
What kind of photos can I send in?
Images can be taken with a phone or a camera, but please send images with as high a resolution as possible.
How many photos can I submit?
Each entrant can submit up to 12 photos to the competition.
What do I need to know?
The winners agree to the use of their name and competition entry on the Department of Computer Science and Technology website and social media channels. Any personal data relating to the winners or any other entrants will be used solely in accordance with the University of Cambridge privacy policy and will not be disclosed to a third party without the entrant's prior consent.
Please note that you still own the copyright of any images you submit.
By submitting an image to the competition, you give the Department of Computer Science and Technology permission to use the submission in print and digital formats, such as on the website and social media channels.
Any images used by the Department will be appropriately credited.
If the photo features other people, you must have their permission for it to be used for this purpose.
The Department reserves the right not to award a prize or prizes if insufficient entries are received.
Prizes may be awarded in the form of retail vouchers.
Thank you for your entry. We look forward to seeing your photos!