Submitted by Jonathan Goddard on Mon, 15/07/2019 - 12:06
---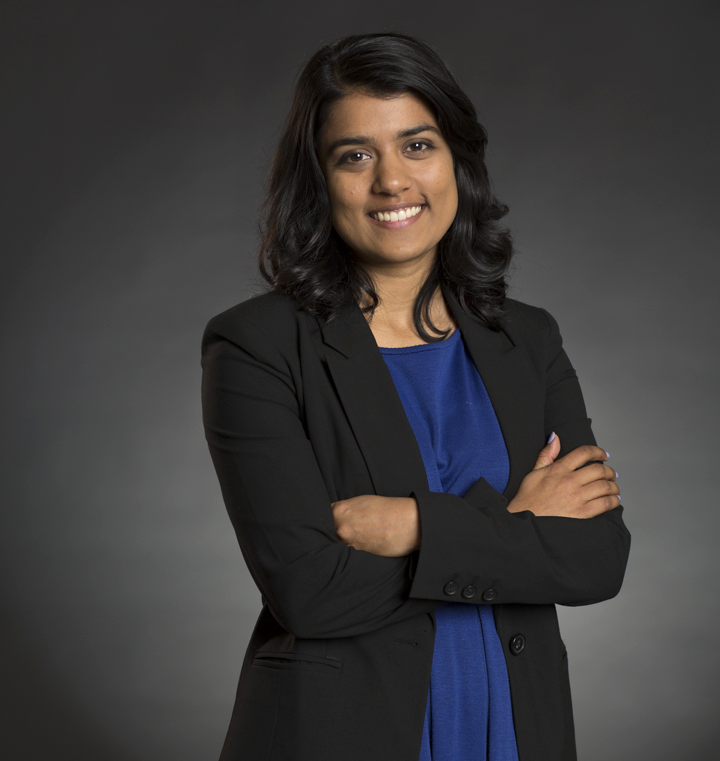 Krittika D'Silva, a third-year PhD student, has been recognised with Rising Star Awards in both AI and Networking & Communications, and a Youth Award.
Rising Star in Networking and Communications
Krittika has been named one of ten "Rising Stars in Networking and Communications". She joins nine other women from universities around the world, who have been featured in the N2Women list "10 Rising Stars of 2019".
The judges said: "we received so many nominations from around the world, that it was difficult to choose only 10 amazing women".
Rising Star in Artificial Intelligence
Krittika won the Rising Star Award at VentureBeat's first-ever Women in AI Awards. The awards were announced at the Transform 2019 Diversity in AI reception on 12th July in San Francisco, a conference that brings together the thought leaders of Artificial Intelligence and focuses on the practical applications of AI.
The organisers of the Women in AI Awards aim to recognise women who have a strong commitment to changing the status quo, and who also campaign for inclusivity in their communities.
Her mobile application directly impacted the untenable conditions in Chhattisgarh, India, and her work... has wide-reaching applications

VentureBeat Staff
Youth Award in Canadian Immigrant Awards
Krittika was also awarded the Youth Award at Royal Bank of Canada's Top 25 Canadian Immigrant Awards. This award recognises the contributions of an outstanding young Canadian immigrant aged between 16 and 29. Krittika received her award at a ceremony in Vancouver on 4th July 2019.
Research in Computer Science and Technology
Krittika works on spatio-temporal urban mobility modelling using social media and transport data, under the supervision of Professor Cecilia Mascolo. Krittika is a member of Jesus College and a Gates Cambridge Scholar.
As an undergraduate at the University of Washington, Krittika studied both Bioengineering and Computer Engineering. There she worked on projects including designing devices to improve prosthetic socket fit for individuals with lower limb amputations.
Krittika's other experiences include having worked for Microsoft Research, interning at Google, and working for the UNDP in Jakarta. This summer she'll be working at NASA, using data from astronaut biosensors to train AI models and simulate different medical conditions.