Submitted by Rachel Gardner on Wed, 16/08/2023 - 11:58
---
We're very pleased to be welcoming students into the Department this week for the 2023 Sutton Trust / University of Cambridge Computer Science Summer School.
Run every year, the Summer School aims to give high-achieving Year 12 students from disadvantaged backgrounds an overview of Computer Science and insights into university life. So the students here this week are having practical classes and supervisions in programming, algorithms, graphics and computer architecture.
They are also attending taster lectures in areas including computer security and natural language processing. In addition, in a residential that aims to give participants the full Cambridge student experience, there are sessions that offer them information and advice - for example, on writing personal statements - to support them during the university application process.
One participant, Hashim, says: "I wanted to see what it's like to study Computer Science at Uni because I've been stuck between whether to study Computer Science on its own or doing it together with Maths. I've enjoyed it so far - the lecture on security was fun - and I'm now thinking more about studying Computer Science on its own."
Ovie from South London says he's interested in subjects that involve problem-solving and that's why he enjoys Computer Science. He's hoping to apply to either Oxford or Cambridge, "so I wanted to see what Cambridge is like - the town, the accommodation and the lectures."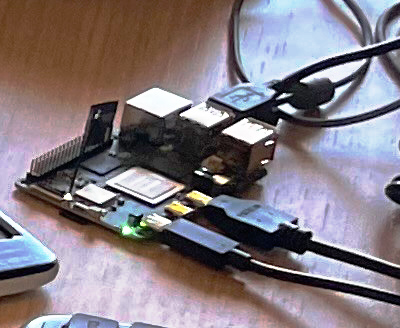 So far, he's enjoyed the experience, particularly the programming practicals. "I enjoy coding. And when I learned that we're in a department where the first computers took up a whole room and think about the fact we're now doing coding on tiny computers, it makes you realise how far Computer Science has come."
Stella from Birmingham is taking part in the week to "inform myself about what Computer Science is like as a subject. I'm not taking it at A Level because it's not offered at our school," she explains.
Stella is interested in the subject, so she learns coding by herself outside school by taking courses online. "So the best part of this week has been meeting lots of people who are doing similar things to me, and the lectures have been good." And her least favourite part of the experience? "Being away from home. That's new and different for me - but it's the reality of Uni, isn't it?"
Freddy from London is seizing the opportunity this week "to get an insight into Computer Science and make an informed decision about doing it at uni," he says. "I'm learning a lot, especially about algorithms and about finding the best and fastest way to get results."
He's enjoyed working his way through problems in the practical classes and discussing the problems and solutions with his fellow students. And he's now thinking seriously about taking Computer Science as a degree. "It's probably going to be a challenge," he says, "but I like challenges." 
We wish all our Summer School participants an enjoyable and enriching week.