Submitted by Jonathan Goddard on Thu, 17/10/2019 - 14:47
---
Rana el Kaliouby is an AI pioneer and entrepreneur who works on artificial emotional intelligence.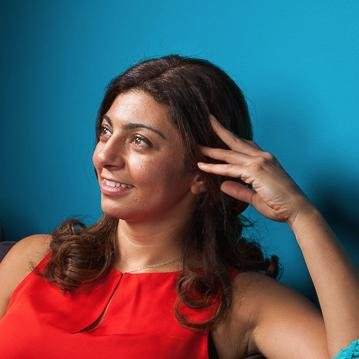 Rana el Kaliouby studied for her PhD in the Department of Computer Science and Technology, and co-founded the startup Affectiva ten years ago, which built on her PhD research.
She has been recognised in the BBC's list of inspiring and influential women of 2019.
Affectiva is now the main player in affective computing, with $50m in venture capital and 100 employees.
Rana is CEO of Affectiva, and advocates strongly for diversity in AI, including the involvement of children and young people in developing tech.
Diversity and inclusion are critical in building AI that works for everyone. The more we focus on building teams with diverse backgrounds, the better our outcomes will be in AI.

Rana el Kaliouby, via Twitter
Software developed by Affectiva can be used to detect sleepiness in drivers through facial recognition. Further applications of the software include understanding human emotions by analysing facial expressions.