Submitted by Rachel Gardner on Tue, 02/11/2021 - 17:02
---
How can we harness the potential of AI to accelerate scientific discovery? The frontiers, opportunities and challenges of doing so will be discussed on Friday 19th November at a symposium hosted by Neil Lawrence, Deepmind Professor of Machine Learning here. 
AI has the potential to become an engine for scientific discovery across disciplines - from identifying new phenomena in the stars, to helping understand the materials around us here on Earth, and from mapping the climate system to investigating our genetic code.
Realising these benefits will require new technologies, new collaborations, and new interfaces between AI and the sciences. The Accelerate Programme for Scientific Discovery, an initiative based here in the Department, works to create these connections, developing AI tools and methods that can enhance scientific discovery.
To explore recent advances in the application of AI for science and the ways in which the Cambridge community is deploying AI technologies, the Accelerate Programme is holding its first Annual Symposium on Friday 19th November, 13:00 - 16:00 GMT.
Hosted by Professor Lawrence, the event will feature a mix of invited talks and community-led 'unworkshops', as follows:
13:00 Welcome and introduction to Accelerate - Ann Copestake (Head of this Department) and Neil Lawrence 
13:30 Alphafold and the frontiers of AI for science - Pushmeet Kohli (Head of Research AI for Science, Robustness, and Reliability, DeepMind) in conversation with Neil Lawrence
14:30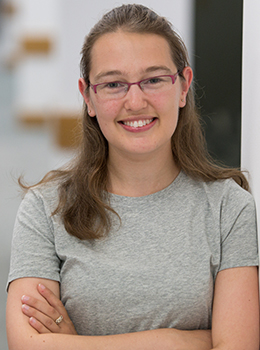 Community-led 'unworkshops'. Parallel sessions will explore:
AI for sustainable design and development (Discussion lead: Ramit Debnath, Department of Architecture and Judge Business School, University of Cambridge)
Challenges for AI in science and mathematics (Discussion leads: Challenger Mishra (pictured top right) and Sarah Morgan (pictured below right) from this Department) 
Machine learning and the physical world: deploying AI in real-world contexts (Discussion leads: Ieva Kazlauskaitė, Department of Engineering, and Markus Kaiser from this Department)
15:30 Roundtable: issues and opportunities in AI for science at Cambridge
16:00 Close
The symposium will be held online (via Zoom). Please register here to attend.
---
FAQs
What is an 'unworkshop'?
These are spaces for conference participants to set the agenda. They can be seminars, talks, or discussion groups, on whatever topics are exciting or interesting to you at the interface of AI and the sciences. At the Accelerate Symposium, our unworkshop session will provide a space for the AI for science community to share ideas. If you're interested in proposing a session, please fill in the 'Expression of Interest form here - or email us at accelerate-science@cst.cam.ac.uk
What support will Accelerate provide to 'unworkshop' convenors?
The team will provide technical support, along with someone in the session to help guide the discussion or activity.
How long will 'unworkshops' be?
They will last one hour. After the hour, we'll ask workshop leads if they would like to join us in a plenary session that explores the topics covered by their session.
What can I do in an 'unworkshop'?
The 'unworkshop' is run at the discretion of the leader. These can be through lectures, seminar format, activities - the session is completely yours to explore.