Submitted by Rachel Gardner on Sat, 11/07/2020 - 10:36
---
Congratulations to PhD student Yiren 'Aaron' Zhao. He has just been named as an Apple Scholar in a programme created by Apple to recognise emerging leaders among computer science and engineering postgraduates.
As Apple announced early today, Aaron is one of a cohort of 12 outstanding PhD students who will receive a two-year Apple Fellowship in AI/machine learning. Apple Scholars are advancing the field of machine learning and AI to push the boundaries of what is possible.
Nominated students were chosen for their innovative research, their record as thought leaders and collaborators in their fields, and their commitment to take risks and push the envelope in machine learning and AI.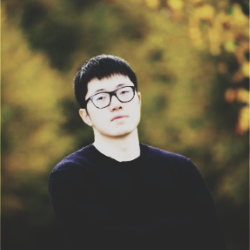 Aaron is a PhD student in this department working under the supervision of Dr Robert Mullins. His research focuses on efficient machine learning, secure machine learning and machine learning hardware designs.
Prior to embarking on his PhD, Aaron completed an MPhil degree here. Before that, he obtained a BEng in Electrical and Electronic Engineering from Imperial College London where he made the Dean's List for achievement and won an award for the excellence of his undergraduate research project.
The Apple Scholars programme is aimed at furthering cutting-edge machine learning research worldwide and covers topics ranging from health, on device and private machine learning, human-centred design and more.
As an Apple Scholar, Aaron will receive support for his research and academic travel for two years, as well as internship opportunities, and a two-year mentorship with an Apple researcher in his field.
We congratulate him warmly on his achievement.