Submitted by Alan Blackwell on Mon, 02/03/2020 - 21:36
---
Before starting the next leg of my fieldwork in Namibia, I made a side-trip to my home country of Aotearoa New Zealand, where Billie Lythberg, Rachel Wolfgramm and their colleagues have helped me to explore interpretations of AI in Maori and Pasifika cultures.
As a contribution to the Global AI Narratives project being coordinated by the Leverhulme Centre for the Future of Intelligence, my work with Billie and Rachel has emphasised indigenous modes of research and learning. Billie invited me to join her and Albert Refiti in a meeting convened by their Vā Moana / Pacific Spaces project in the Art and Design department at AUT. This talanoa discussed AI in the context of a kava ceremony, where participants are introduced as equals and tell their stories while drinking from coconut shells. We had a wonderful mix of wise elders and dynamic young artists and thinkers, coming from Tonga, Samoa, Aotearoa and other places.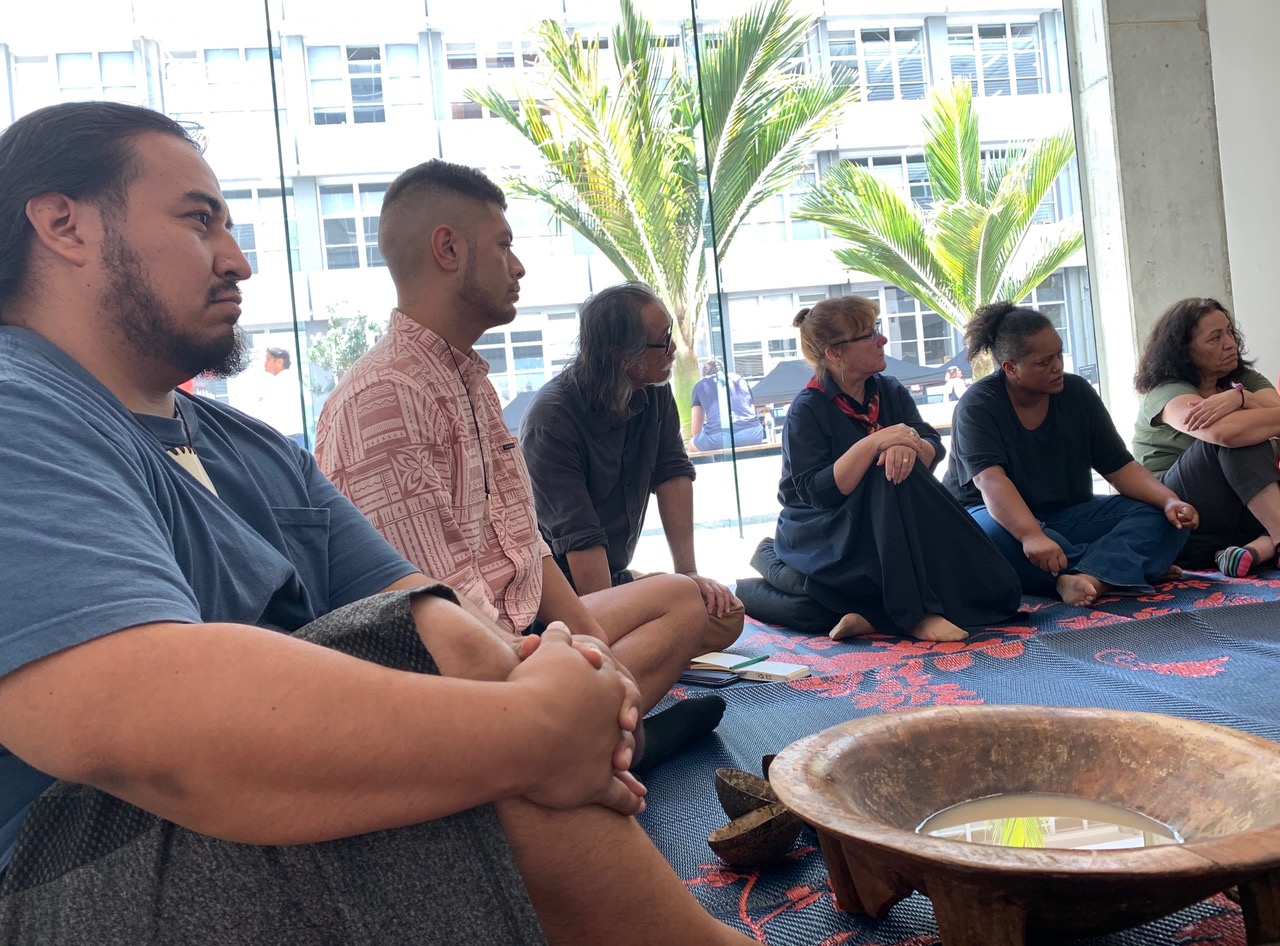 Talanoa and kava ceremony with Daniel Hernandez, Eric Soakai, Mairi Gunn, Nooroa Tapuni and Layne Waerea. Photo by Billie Lythberg
Rachel's invitation was to participate in wananga - a Maori tradition of scholarly deliberation that is integrated with systems of knowledge making and representation. Our wananga drew on the carving of pou - the totem poles that represent gods and ancestors in Maori architecture. I had the privilege of spending a half day among a team of talented carvers restoring Pou Kapua - an intercultural project that represents the binding together of Maori gods with those of the Pacific.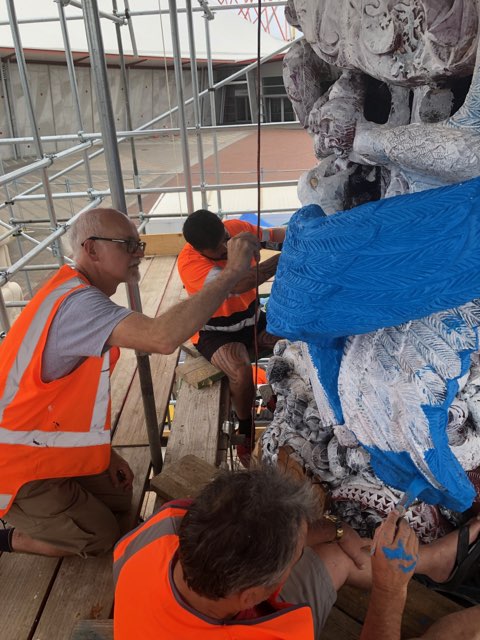 Alan Blackwell (left) painting an albatross on Pou Kapua with Kainga Toi / Carver Rerekapua Rosieur (at back) and James Rolfe (front). Photo by Rachel Wolfgramm.
Both of these events have greatly enriched the project of understanding AI from perspectives outside its primary lineage in European and North American technology and philosophy. Much analysis remains to be done, and I will be working on this with Billie, Rachel and their colleagues. I hope that these new perspectives will help to inform the next leg of the AI in Africa project, as set off for Namibia and the Kalahari.